Facilitation - Consulting - Concepts
Corporates, organizations, no-profits I support with a new kind of workshops.
Those are coaching based formats that work well with groups and teams, and support each individual perfectly well as they are running. 
Why? 
I observe that most of my clients can do a lot internally. Things, that years ago an external consultant would have done, are now easily, and very professionally, handled in-house. This includes project management, partially change management, and certainly content driven scenarios. Now, it is the people that we want to take care of, and we want to integrate more knowledge on how to put people in the focus as well. 
How to engage on an individual level, how to support the individual so they can best perform as part of an organization, this is a knowledge that is not yet spread wide enough in the corporate world. And agile working is not the answer per se - it can beautifully contribute, however we all have seen agile projects where people felt left behind, and did not join in. This inner notice is the worst case for both, the employee and the employer. To avoid it, to turn it around or to close it - this is important in an even narrower labor situation.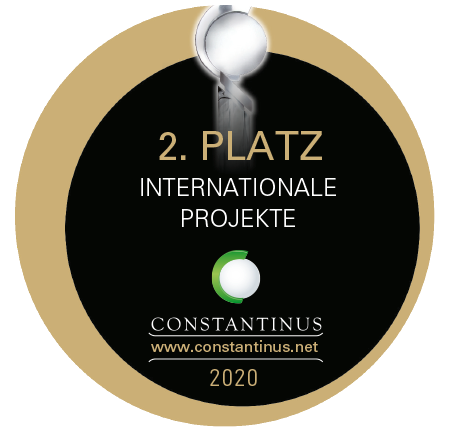 This customized concept has made it to the pedestal of the Constantinus Awards. 
All Change Focus Workshops are customized to my client's requirements + needs. 
The intention of these workshops directs towards a conscious shift of focus - so that we can allow and see more aspects and perspectives than the one we have been focussing on so far. 
This focussing happens mostly unconsciously. And that makes change or transformational projects a challenge: 
What if a team's focus (be it the whole team's, the majority's, or even only the focus of those who shape opinions) is for instance on problems, on what cannot work, on what is going to be lost? It gets even more difficult to establish a positive, creative, shaping mindset. And without designing the change, without the active, responsible shaping within the organization, it simply does not happen. 
Wonderful workshop. Helped to motivate me knowing my team is in alignment with the change. I will take forward how you conduct the meeting, calling out individuals to contribute. I love hearing everyone's perspective & hope they also gained new perspectives!
Enjoyed the open forum to discuss thoughts. Liked the interactive tools. The workshop was very positive, focusing on open dialogue, generating answers and perspective from the audience. This was not a dictation but a collaboration. I wouldn't change a thing.
Great workshop! I liked how you facilitated and guided the meeting. Don't change anything on how you guided us! I liked how you had us all focus on listening. As our respective teams have questions this will be important. Thank you.
It is a great workshop. I learned a lot from it, got new leadership ideas. Inspired to try out some of the new ways. Also really learned a lot from the other participants. Experience exchange was great. Liked the brainwriting experience, and how everyone contributed. The workshop made me also understand how I perceive the change and how to better face it. Thanks a lot!
It's a very good workshop and completely met my expectation. We should keep the way that every participant could share their thought with each other and also that we could learn from each other. And I also like the summarizing section to emphasize the point. Very open-minded, got to know the team way better.
Thanks, Kathrin, for your very clear speech. Workshop was engaging and with a very friendly approach. It created a relaxed and open environment in which we could be open and honest about our current concerns. I was surprised how much the workshop gave us so much time for interaction and feedback, which was really good. Really enjoyed it.
Thanks for the great moderation. It gave us for the first time the opportunity to exchange open mindedly and to learn beside the typical business topics from each other. Great setting a framework for open discussion, to focus on issues but also looking for a solution.
So what exactly happens in a Change Focus Workshop?
There is no "out of the drawer" concept, however we prefer to customize to meet the client's requirements and needs of the whole organization.
Change Focus Workshops can happen in person as well as virtually. 
Number of participants is interdependent with the concept. I personally have facilitated in person workshops with up to 80 people from 14 different countries in one room (that was just before the pandemic), as well as virtual workshops with 4 participants from 1 country. 
Exercises, interventions, reflections, interaction and exchange on relevant aspects - these are essential elements of this specific concept. 
A high level of interaction and plenty of opportunity to exchange openly creates both involvement and commitment in the workshop group. 
Scope: free informational interview, concept design, workshop conduction + facilitation, if applicable documentation. 
Getting through transformations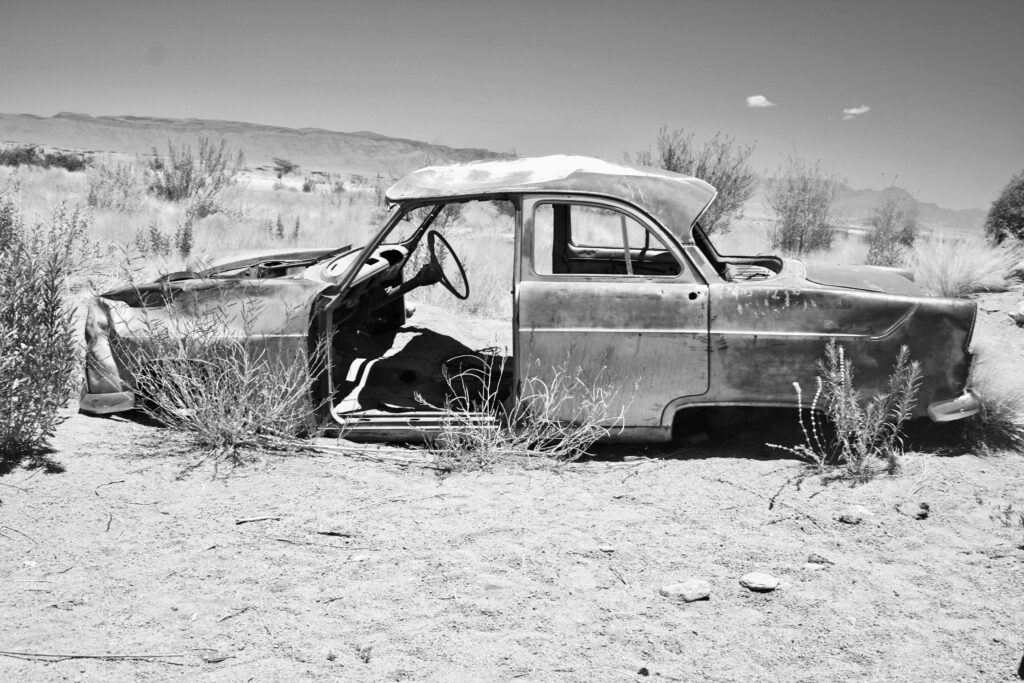 Changes or transformations are a part of our lives, if we appreciate that or not, and it does not matter if we are consciously aware of it or not. 
In organizations, transformations can (and should) lead to disruptions, in order to support the transition to a certain direction. However, the results of those change processes are not always the predetermined breaking points. People do not always behave the way a transformation would require them to. People do not simply move to a certain direction, just because it has been announced. The bigger the change required, the more deviations can be observed on the way there, leading to major challenges for organizations and their leaders. 
Supporting leaders, teams and the employees in an active and purposeful, directed way, so that transitions can actually happen - this is where I bring in my experience and all the tools I have at hand to implement changes in daily life. 
All formats are customized. They can be lean or comprehensive. They can include individual work, team coachings, workshops or a combination of those. They can happen personally (both physically + online), led by experienced coaches, facilitated by internal staff members or merely virtual. 
Let me know your requirements and needs as well as your target - I'll put together a strategy to get you there.
Concepts + Train the Trainer
I offer suitable methods, tools, approaches for your requirements and concern. I have also been creating workshop concepts that are easily conductible also for non-experienced facilitators, e.g. an in-house team that wants to support a certain project, or your leadership group who is running the workshops themselves. Plus I create concepts for colleagues - I have a talent to be very creative and pragmatic at the same time. My focus is on you as client. On what you require. On which results you are counting. Buying a concept + train the trainer sessions only, allows you to change approaches internally without going for an all supported experience. And that can make sense in regards to both establishing more confidence in-house as well as saving some budget. Training your internal facilitators is a lot of fun! For them, as well. Even and especially if they are not yet very experienced. I love to share lessons learned, little tips and tricks, and direct feedback on what to improve, and how. . 
Get in touch. I know what works, based on an countless number of workshops. I know how to reach certain results. And I know what still is required. Looking forward!
Thank you for the thorough preparation and opportunity to facilitate these workshops. I found the entire process very beneficial for the participants, as well as myself. I couldn't have done it without your detailed training templates and guidance throughout this process.
So by today I have completed all the workshops that were on my list. Today's workshop was one of the great ones. Most of the teams kept opening up and sharing their experiences with all of us. Thanks for giving me this opportunity and happy that it went out well.
I am delighted to inform you that our session is completed yesterday. Smooth session we had for 2.5 hours. Once again I would like to thank you for your support. Also I would like to mention that it was a real pleasure to conduct this workshop, I am touched with it deeply.
I conducted my first workshop today. Thank you for the tips provided and to Kathrin for guides and training. I felt confident and enjoyed conducting the workshop.
Greetings. I wanted to share some feedback I captured from yesterday's workshop. I had fun delivering it and learned a lot. I felt good about the flow of contents. Much thanks to you.
Dear Kathrin, many thanks for helping me set-up my workshop concept. The client was very happy - they even booked me for other events. Thank you so much!
When I got into a leadership role for the first time in my career, becoming promoted a team lead out of the very team I was a part of beforehand, I wished to have some tools at hand to handle my new role authentically and consciously.
A few years later, after gaining more experience, I did feel authentic as a leader - and yet I still sometimes would have loved to chose different ways of doing things, and be it simply to have options of how things can be done. Coachings were available for high level management only at the time, and if you managed to get one, it was very limited in terms of for how long you could make use of it. 
Today, as a coach, a huge part of my work is to support leaders in all levels of hierarchy. Some just got started in their first leadership role, some feel that even or especially after some time around they could use a little support on establishing new behaviors. And some of them get along really well, as they manage to integrate new ways of approaching people or things, and the continuously work on their leadership style. 
No matter where you are at in your career - would you care for some fresh inputs? 
A virtual sparring partner? More background on concepts? Easy to access tools, that you can just use or implement? 
In this membership you can find short videos, audios, work sheets, tools and inspirations as well as extended blog-articles which are only accessible for members. 
There is a monthly membership and a yearly membership.
Ein Monatsabo kostet € 48, das Jahresabo nur € 432.
Both memberships can be terminated at any time for the end of the membership period..
Content changes throughout the year, some of the tools will be available continuously, some will be replaced following the focus themes.
Dear Kathrin, my clear statement has been highly appreciated by my staff members, and I could instantly sense the increase of calmness in the whole organization. Thanks for your empathetic support!
The tools I got from Kathrin have stabilized me in my leadership. And they helped me to become established in a very challenging and disruptive environment.
Since we started using the communication tools in our team, I have the impression that we established shortcuts and our handling of situations got faster and more distinct.
Even though I bring a lot of experience, as a new department lead I can see that I require a larger variety in approaches. I can use these tools easily, I am being on spot now. If regarding topics I have been gnawing at for some time now.
Virtual working environment
In times of the pandemic we do not have to use many words to explain, what virtual working is about. For most of us this is now our daily routine. 
Virtual leadership
How to you run your virtual meetings? How do you interact with your team? How do you manage to stay in touch, to connect? How do you nurture, and how do you urge something? Where do you maybe feel overwhelmed or swamped? And how do you support yourself then?
Möchten Sie Ihren Mitarbeiter*Innen einfache Werkzeuge, Methoden, Inputs, Inspirationen an die Hand geben? Leicht zugänglich, jederzeit nutzbar (auch von privaten Geräten), gut anwendbar, Dinge, die vielleicht sogar Spaß machen? Dabei nicht zu viel Zeit in Anspruch nehmen. Sachen, die man sich jederzeit anhören kann, z.B. am Weg irgendwohin, oder wann auch immer es gut passt? 
Werkzeuge für Fokus-Bereiche wie z.B. Resilienz-Stärkung, Steigerung der Selbst-Verantwortung oder die bei Herstellung einer guten Work-Life-Balance helfen? Oder Tools, die vielleicht noch zielgerichteter auf Anliegen passen, die in Ihrem Unternehmenskontext derzeit eine Rolle spielen? 
Ich baue Ihnen Ihre eigene Toolbox. Zugänglich nur für Ihre Mitarbeiter*Innen, datenschutzrechtlich gut abgesichert.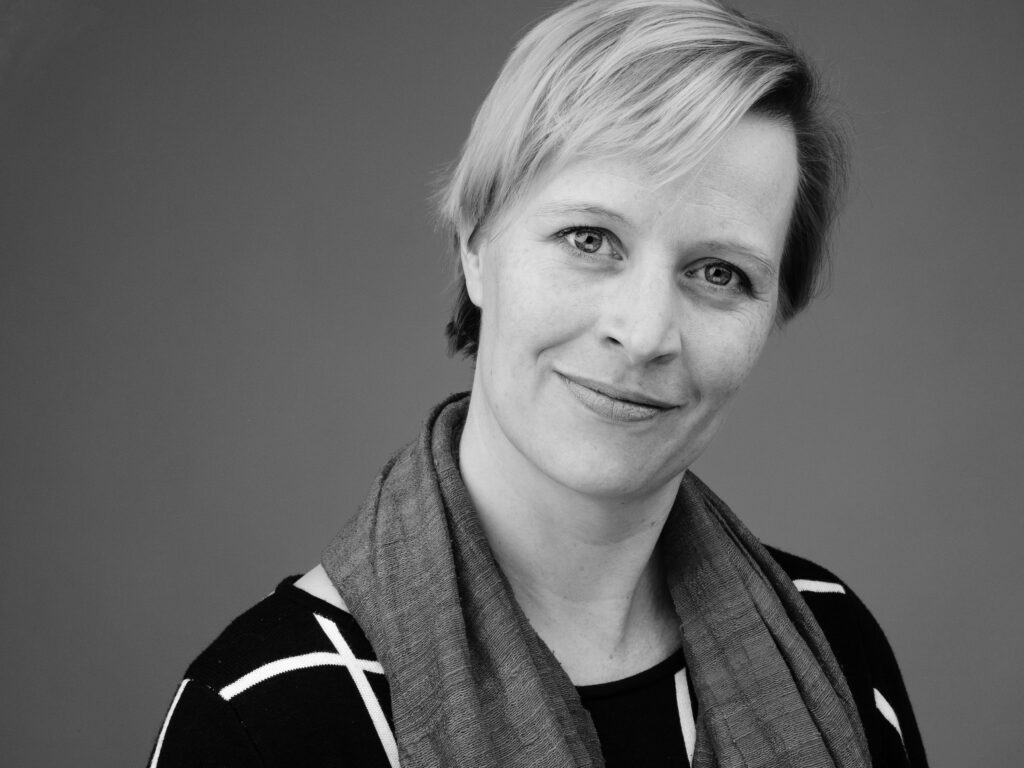 I am passionate for processes. This is where I originally come from (profession-wise), and thinking in processes feels like a part of my DNA... 
My concern is to support you and your organization in remaining able to work and capable of acting. specifically if we are running into process topics as part of team coachings, noticing how internal procedures lead to frictions. 
I'd love to support you in that case. Plus I am highly experienced in jumping right into topics and projects, whenever you come across those frictions and need to get back into your capability fast! 
Redesigning complete process landscapes, establishing global processes for global players, implementing process management for medium-sized companies - this is what I have been doing as part of my consultancy business. Even though my current focus is rather on the individual and coaching approaches, for special customers I still do offer process consultancy. Please get in touch.